Dubai Air Navigation Services (DANS) has signed a leasing agreement with Dubai Aviation City Corporation (DACC) to establish first training facility within Al Maktoum International Airport (AMIA)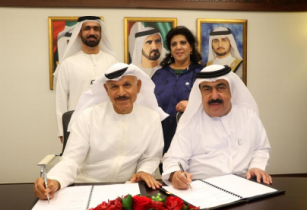 The courses to be offered include operational courses in the ATM Sector such as foundation training, rating and qualification training towards validation, first competency assessments etc. (Image source: DANS)
Once established, the DANS? training facility is expected to provide a diverse portfolio of training courses that address technical, operational and theoretical subject matters in the field of air traffic management (ATM).
The facility will focus on creating a global training hub in Dubai by training individuals who are experienced in the ATM sector and are keen towards further enhancing and developing their operational aptitude and skills, in addition to individuals who are looking to start a career in ATM.
Mohammed A Ahli, director general at DCAA and CEO at DANS, said that the training facility is launched to support the vision of His Highness Sheikh Mohammed bin Rashid Al Maktoum, Vice-President and Prime Minister of the UAE, and Ruler of Dubai to ?connecting minds to build a better future.?
?The academy shall open its doors to professionals working in and outside of the UAE to help enhance their skills. Moreover, operating such a unique facility that is specialised as such from within the UAE, also supports our efforts in preparing and equipping Emirati talent with the necessary skills required to succeed in an ever-growing ATM sector, which continuously requires keeping up with the fast pace of innovation and development.,? A Ahli added.
The courses to be offered include operational courses in the ATM Sector such as foundation training, rating and qualification training towards validation, first competency assessments, subsequent training and competency assessments leading to additional endorsements and qualifications, professional aviation development courses, emergency continuation training, remedial and supplementary ATM training etc.
Dubai Aviation City Corporation (DACC) is the owner of both the Dubai International Airport and AMIA and the free zone authority within Dubai South. Under its umbrella, DACC operates four leading government entities--DANS, DAEP, Dubai South, and Dubai Airports Corporation.