The 16th edition of the Airport Show, which took place between 9-11 May at the Dubai International Convention & Exhibition Centre (DICEC) hosted the launch of 25 new technological innovations in the aviation sector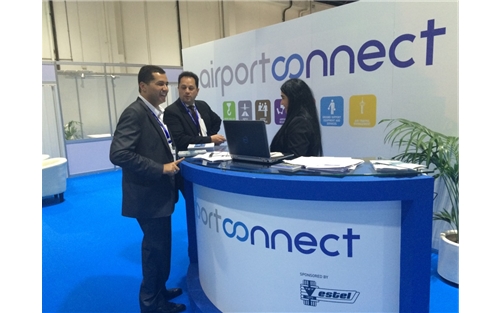 Use of smart technology can help authorities in the region reduce up to 25 per cent of operational costs, stated the show organisers. (Image source: Airport Show)
The show presented a platform for aviation industry professionals to explore the latest innovations and technology and for international exhibitors to launch their latest products and solutions at DICEC.
According to event organisers, the innovations showcased at the exhibition included highly manoeuvrable cabin lifting, automated parking systems, sustainable technology solutions. In addition to this, LED traffic signals and controls, visual messaging signs, inflatable aircraft hangers and vacuum lifters for baggage handling were also being exhibited.
The Airport Show was one of the largest airport events for the Middle East region. According to the International Air Transport Association (IATA), airports in the Middle East are expected to handle an additional 237mn passengers by 2034 and the increased use of devices, applications, networks and services is the way forward for systems integration in airports.
Daniyal Qureshi, group exhibition director at Reed Exhibitions Middle East, the organisers of the Airport Show, said, ?More than 25 new products have been launched at the show this year and the show has witnessed keen interest from industry professionals, especially for the products that have been brought to the Middle East for the first ever time. Aviation industry is more active than ever in adopting new and smart technologies and the Airport Show is providing an ideal platform for them to explore these technologies and solutions that are set to transform future of air travel.?