Bombardier Transportation has announced that it has signed contracts worth US$367mn to develop and supply components for 36 high-speed trains in Saudi Arabia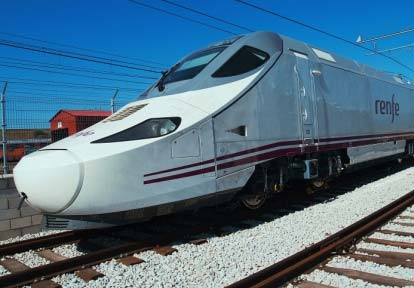 Bombardier Transportation will supply components for high speed trains in Saudi Arabia. (Image source: Bombardier Transportation)
The company will work with Talgo SA, a member of the Al Shoula consortium led by the Spanish railway operator RENFE and the railway infrastructure company ADIF, which has been recently contracted by the Saudi Railways Organisation to build and operate a 450 km high-speed rail line connecting the cities of Mecca and Medina.
Bombardier?s supply scope for Talgo includes propulsion and control packages and high speed bogies for the power heads of the 330 km/h trains alongside 12-year maintenance services.
The majority of Bombardier?s manufacturing for the project will take place at its plant in Trapaga, Spain, it said in a statement.
The technology is similar to that of the 46 AVE 102 and AVE 112 trains developed and manufactured for RENFE between 2001 and 2010.
The 480km railway line, which will also pass through the port city of Jeddah, will cut travel time between the two holy cities to just two hours.