A Siemens-led consortium, which includes Habtoor Leighton Group (HLG), has been awarded a US$412 million contract for a new people mover system at the Qatar Foundation's Education City complex in Doha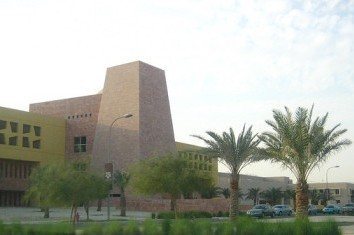 A Siemens-led consortium has bagged a contract to build a people mover system at Qatar Foundation's Education City complex. (Image source: David Warlick/Flickr)
HLG?s scope of works will incorporate the design and construction of track-work, tram-stops and a depot facility, which will include maintenance workshops and administration buildings.
The project will be the first operating rail transport system in Qatar and represents the start of the country?s US$35 billion investment in rail infrastructure over the next 10 years as part of the 2022 FIFA World Cup infrastructure programme.
?We?re delighted to be given the responsibility for the design and construction of one of Qatar?s first rail projects and we look forward to demonstrating our rail expertise in what will be one of the world?s largest rail markets over the next decade,? said HLG chief executive officer and managing director Laurie Voyer.
The project on the 11.5km route will start immediately and has been schedule for completion by September 2015.
The mover system has been designed to reduce the flow of traffic within Education City by allowing students to park their cars in purpose-built multi-storey carparks and travel free of charge on a battery-powered tram system to their destination within Education City.
HLG (operating as Leighton Contracting Qatar WLL) is part of the Siemens Tram Consortium with Siemens WLL Doha and Siemens AG from Germany. HLG?s component of the project has been valued at US$124mn.