Etihad Rail has signed a Memorandum of Understanding (MoU) with Saudi Railway Company (SAR) that will enhance collaboration and coordination for the rail industry among GCC members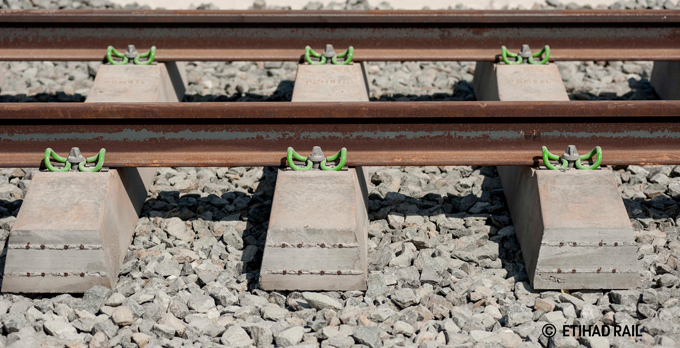 The MoU seeks to improve the economy of both countries? railways networks. (Image source: Etihad Rail)
The MoU was signed between Faris Saif Al Mazrouei, acting CEO of Etihad Rail and SAR?s CEO Dr. Rumaih bin Muhammad Al Rumaih.
The MoU seeks to introduce common solutions, leverage best practice and allow for the free exchange of ideas and knowledge to improve the safety, efficiency, and economy of both countries? railways networks, according to Etihad Rail.
The agreement will serve as a partnership between both parties and will enhance the relationship and long-term collaboration that will ultimately promote and lead to the successful economic development of the railway industry in the UAE and Saudi Arabia. Committees including representatives from both parties will be created and collaborative meetings, seminars, and workshops will be held on a regular basis.
"We are proud to announce this important MoU with SAR. We can greatly benefit from Saudi Arabia?s pioneering experience, particularly given that both Etihad Rail and SAR share common goals and aim to leverage the latest technology, and to provide the most sustainable services in the transportation field," said Faris Saif Al Mazrouei, acting CEO of Etihad Rail.
He added that work on the UAE?s national railway was progressing on schedule. Commenting on the MoU, Dr. Rumaih bin Mohammad Al Rumaih, CEO of SAR, said,
"Establishing such relations and cooperation with Etihad Rail will improve both projects? execution mechanism and operations efficiency, in the future, not only for Saudi Arabia and the UAE but for all GCC countries.
?This will contribute to creating an attractive market environment for rail and open doors to compete with other means of transportation, especially for freight and heavy haul.?