Dubai-based port operator DP World has won a 30-year concession to manage and develop a port in Somalia?s semi-autonomous region of Somaliland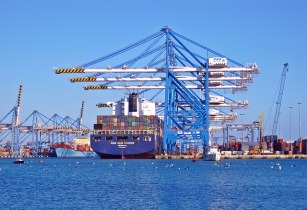 Construction of the quay extension is expected to start 12 months after the agreement?s terms and conditions have been finalised and will take approximately 24 months to complete, the company stated. (Image source: 1588877/Fotolia)
The company stated that it will enter a joint venture with the Somaliland government at an investment of US$442mn. DP world will have 65 per cent share in the joint venture for the development and management of the Port of Berbera. The investment will include the construction of a 400 metres quay and a 25 ha yard expansion as well as the installation of cargo cranes. The concession also includes an automatic 10-year extension.
Commenting on the development, DP World group chairman and CEO Sultan Ahmad Bin Sulayem said, ?Investment in this natural deepwater port will attract more shipping lines to East Africa, and its modernisation will act as a catalyst for the growth of the country and the region?s economy.?
?Berbera will contribute to our continued growth in the developing markets of Africa in the years ahead. It is also a breakthrough in developing access to the sea for landlocked Ethiopia, the region?s largest economy,? he added.
Somaliland?s minister of foreign affairs and international cooperation Saad Ali Shire said, ?We are excited to partner with DP World on this landmark project. DP World Port of Berbera will offer East African importers and exporters a unique, additional world-class deep-water port that will dramatically improve the competitiveness of their products in the world markets, and has the potential to transform the region?s economy.?
The agreement comes as part of a larger government-to-government memorandum of understanding between the Dubai and the government of Somaliland to strengthen strategic ties.