The National Chemical Carriers Company (NCC) has signed a five-year time charter agreement for three chemical tankers with International Shipping and Transportation Company, a subsidiary of Saudi Basic Industries Corporation (Sabic)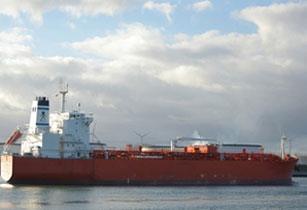 Bahri has 21 petrochemical tankers. (Image source: Bahri)
The agreement has been valued at US$128mn. The tankers will be used to transport liquid petrochemicals to international ports for a period of five years, with an option to extend the contract for a further five years.
?NCC is proud to provide a world-class standard and specialised carriers to transport Sabic?s liquid petrochemicals,? NCC chairman said Al-Rubaian said.
Two of the tankers will have a capacity of 45,000 long tonnes deadweight (DWT) and the third will be slightly larger with a capacity of 75,000 DWT.
NCC is a joint venture between Saudi Arabia's National Shipping Company (Bahri) who owns 80 per cent and Sabic who holds the remaining 20 per cent.