Renault Trucks has expanded its operations in the Middle East, naming a new Iraqi distributor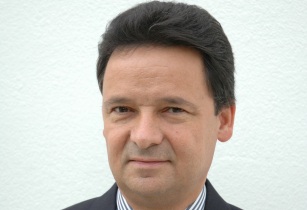 Bernard Amiel said Renault Trucks goal was to improve its service offering to Iraq. (Image source: Renault)
The Sunflower General Trading Company will be the French automotive manufacturer?s sole distributor in Iraq, excluding Kurdistan, it was announced this week.
The partnership agreement was officially signed by Sunflower CEO Abbas Jasim Mohammed Al Dabbas and Renault Trucks president Bruno Blin at the latter?s headquarters in St Priest, France.
Commenting on the deal, Renault Trucks? business team director for Iraq, Bernard Amiel, said, ?Renault Trucks is already an established and trusted brand in Iraq? and our exclusive partnership with Sunflower Company will allow us to further strengthen our position in this developing market.
?Our goal is to continue improving the service and transport solutions that we offer our Iraqi customers and ensure that they receive the best possible after sales support.?
The agreement represents part of a wider strategy by the firm to expand its footprint in the country, which is expected to see growth in its heavy industry sector, and follows on the back of a decision to open a production plant in Iraq for its C, K and D ranges in 2013.