AVEVA has been named in Fast Company?s prestigious annual list of the World?s Most Innovative Companies for 2022, ranking fourth in the Manufacturing category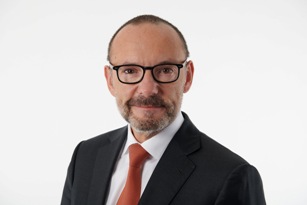 Peter Herweck, CEO AVEVA. (Image source: AVEVA)
This year?s list honours businesses that are making the biggest impact on their industries and culture as a whole with some of the most inspiring accomplishments of the 21st century. AVEVA was specifically selected for driving digital transformation and sustainability across some of the world?s essential industries, and for delivering technologies that connect data and artificial intelligence (AI) tools with human insight to provide business and environmental outcomes that are shaping the future of industry.
?A holistic and sustainable transformation of the manufacturing sector is paramount to improve business and environmental performance at a global scale, and AVEVA?s technologies are helping companies capture and utilise sustainability-related data at speed,? said AVEVA CEO Peter Herweck. ?For example, AVEVA Process Simulation helps engineers design sustainable processes to reduce greenhouse gas emissions ? a critical first step in enabling engineers to think more holistically about designing feasible, reliable, and profitable facilities that are also more sustainable.?
AVEVA?s software is already helping customers such as Danone, GlaxoSmithKline and Borg Manufacturing to deliver environmental and financial benefits such as savings in energy costs; reductions in carbon emissions; reductions in downtime; savings in design and total installed costs; and faster and smarter feedstock decision.
In addition, AVEVA?s technology is helping to bridge the gap between AI and the human workforce. Root cause analysis, optimised solutions and risk assessments guide workers to the most efficient decision for business. They can also gain the insight needed to identify the right course of action with the highest probability of success for improved efficiency and profitability.