Atkins? Power and Renewables has secured an engineering design contract to support the Mirfa Independent Water and Power Project (IWPP) in Abu Dhabi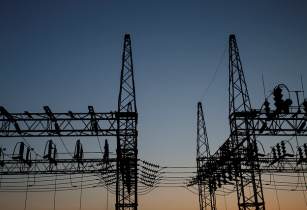 The Mirfa power and water project is expected to have a capacity of 1,600MW.
Hyundai Engineering and Construction Company (HDEC) has appointed Atkins for the project. A consortium of engineering, procurement and construction (EPC) contractors headed by HDEC will undertake the new construction at the plant.
Atkins will provide civil design review and assistance in building permitting from the Western Region Municipality of Abu Dhabi, along with assistance towards conforming with the emirate?s Estidama sustainability framework, confirmed officials from Atkins.
Phil Malem, managing director for Atkins? Power and Renewables business, said, ?This contract is a significant win for the team, and another major step towards growing Atkins? energy business in the UAE.?
The 1,600MW Mirfa IWPP is the tenth water and power project in Abu Dhabi, and is being constructed in line with the goals of Abu Dhabi Vision 2030.