KBR has been awarded a contract amendment to provide front-end engineering and design (FEED) services for Saudi Aramco's Integrated Gasification Combined Cycle (IGCC) project at the Jazan Refinery and Terminal in Saudi Arabia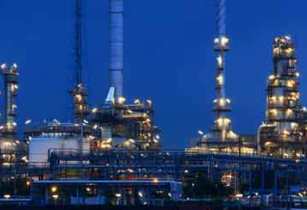 KBR recently completed FEED services to the Jazan Refinery and Terminal. (Image source: Saudi Aramco)
Set to be the largest gasifier-based power facility on the planet, the IGCC complex located near Jazan Economic City will convert vacuum residue to electricity and utilities for the refinery and export approximately 2.4GW of electricity.
KBR president ? downstream David Zelinski remarked, "KBR is pleased to support Saudi Aramco in the development of the Jazan Refinery and Terminal Project.
"This contract represents our continued commitment to providing Saudi Aramco quality FEED services and is a testament of the quality of work we have already conducted in the region."
The contract amendment follows the US-based engineering consultancy's recent completion of FEED to the Jazan Refinery and Terminal.