Fluor Corporation has announced that it has been awarded a new project by Saudi Arabian Mining Company (Ma?aden) worth approximately US$199mn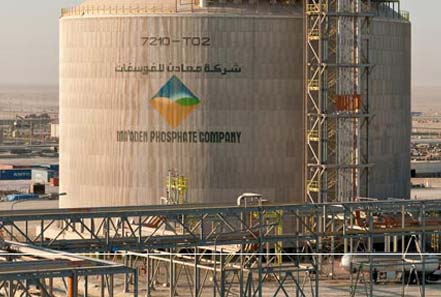 Fluor has been awarded a new phosphate project by Ma?aden. (Image source: Ma'aden)
Fluor?s scope of work will include providing project management consulting (PMC) services related to the development of the Umm Wu?al greenfield phosphate project and related facilities in northern Saudi Arabia.
?The Middle East has always been an important market for Fluor and we are delighted that our relationship with Ma'aden is expanding with the award of this significant project. We are honored that our client in Saudi Arabia recognises the value that Fluor brings to a complex project like Umm Wu?al,? said Rick Koumouris, business line lead for mining and metals at Fluor.
Fluor will execute the Umm Wu?al project from its offices in Al Khobar, Saudi Arabia with support from other global Fluor locations.
Upon completion, the Umm Wu?al project will have an annual capacity of 100,000 mtpa of food grade purified phosphoric acid, 90,000 mtpa of industrial grade sodium tripoly phosphate, 250,000 mtpa of animal feed grade dicalum phosphate/monocalcium phosphate along with 280,000,000 mtpa of phosphate and compound fertilisers.