Xylem, a developer of innovative water solutions through smart technology has unveiled its new smart wastewater treatment solution that cuts operating costs and reduces energy use by 25%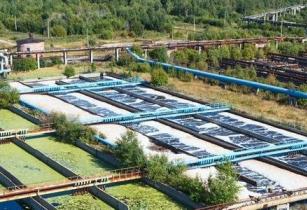 The Edge Control solutions apply analytics to real-time data to provide rapid process recommendations to optimise chemical usage and aeration. (Image source: Xylem)
According to the company, wastewater utilities can now achieve compliance targets while cutting energy consumption from aeration by up to 25% with its solution ?Xylem Edge Control?. The off-the-shelf suite of digital solutions for conventional activated sludge (CAS) plants marks the latest breakthrough in the digitisation of water utilities. Xylem Edge Control allows wastewater operators tp control and monitor their assets, improve nutrient removal, save energy and reduce costs.
?Wastewater utilities are constantly balancing the need to ensure service reliability and compliance alongside the need to manage costs,? said Chris Taylor, global product manager at Xylem. ?Xylem Edge Control helps wastewater utilities confidently walk that line, bringing together our digital innovation expertise and insights from our deep bioprocessing experience, in a suite of solutions that maximises process control while dramatically cutting energy consumption and supporting sustainability goals.?
?Utilities around the world are well on the way to digitising their networks and reaping major water, energy and cost efficiencies. Xylem Edge Control is a versatile, multi-functional solution that meets wastewater utilities where they are on that journey ? and sets them up to unlock more of the benefits of digital transformation,? he added.
The Edge Control solutions apply analytics to real-time data to provide rapid process recommendations to optimise chemical usage and aeration. As utility target emissions reductions, Edge Control is a high-efficiency technology that can help utilities cut energy-related greenhouse gas (GHG) emissions and make fast progress towards achieving net-zero targets.
The platform can operate with any programmable logic controller under various communications protocols and connect to existing hardware, including sensors and probes. The platform combines four solutions; pulsed aeration, ammonia removal, ammonia + nitrogen removal and Control P - removal.
According to Xylem, Edge Control can be used as a stand-alone process or as a connected, subscription-based enterprise with fees based on efficiency and savings. When connected via the Cloud, Xylem Edge Control provides data visualisation, allowing the customer to see the energy savings on a monthly basis; real-time data trending reports, showing details such as ammonia and TIN concentrations and alert and alarm texts/email notifications, displaying instrumentation and software status.