Following the commendable success of the youth-driven initiative, ACWA Power, one of the leading developers of power generation and desalinated water plants, launched the second edition of ?The Power is Within You? on the 91st Saudi National Day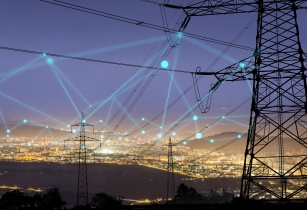 The nation-wide initiative aims to empower youth in the Kingdom to develop and implement their product, or technology innovations in the power and water sectors. (Image source: Adobe Stock)
The nation-wide initiative aims to empower youth in the kingdom to ideate, develop and implement their product, service or technology innovations in the power and water sectors, to help drive the water and energy transition in the kingdom in line with Vision 2030.
To participate in the unique incubator training and mentorship programme, candidates must submit their ideas in maximum 200 words as a preliminary step. Submissions will then be assessed by a judging panel comprised of senior leaders from ACWA Power and the Higher Institute for Water and Power Technologies (HIWPT) ? ACWA Power?s vocational training institute. The competition is open to people across Saudi Arabia under the age of 40. Entries will close on 14 October 2021 and nine most innovative ideas will be shortlisted as winners.
Last year at the inaugural competition, amongst 130 submissions, Riyadh Alharthi, Luay Kattan, Abdulaziz AlQethami, Abdulaziz AlGhamdi from Al Taif University successfully won the competition. The team?s ?Solar Panels Maintenance System? idea, which focused on monitoring solar panels with UAV drones, was incubated by HIWPT and later deployed in the first ever utility scale renewable energy project under the National Renewable Energy Programme of Saudi Arabia, Sakaka PV IPP.
?The Power is Within You? is an integral part of ACWA Power?s unwavering commitment to tap into young Saudi talent by giving youth the unique opportunity to develop innovative ideas and be at the forefront of the global green revolution.