Looking to cement its position as an industry innovator, ALEC, a part of the Investment Corporation of Dubai (ICD), has set out an ambitious strategy to accelerate the ongoing digitisation of its operations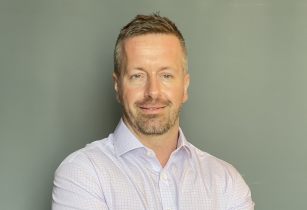 Andy Boutle, head of digital construction, ALEC. (Image source: ALEC)
In line with this objective, the company has announced the appointment of Andy Boutle as its head of digital construction. Boutle will focus on the digitisation of the entire value chain for projects undertaken by ALEC, with an emphasis on increasing workflow communication and vertical efficiencies.
Analysis by McKinsey Global Institute (MGI) found investing in technology and innovation to be one of the key factors in boosting the construction sector?s productivity by up to 60%. But while digital technologies ? ranging from Building Information Modelling (BIM) and Augmented/Virtual Reality, to robotics, drones, and cloud software - are heralding a new era of possibilities and efficiencies for the global construction sector, there has generally been a lag in adoption of these technologies in the region.
?While the pandemic has certainly been a catalyst of transformation, there is still a long road ahead for the digitalisation of the sector. The benefits ? ranging from improving quality and safety, to reducing costs and project timelines, and increasing profits - are abundantly clear. But there remains trepidation in the region largely due to the steep learning curve and challenges around integration between systems and deciding what investments will yield maximum positive impact. As a leader in the sector, ALEC has successfully leveraged the latest technologies on several projects and believe it is now time to double down on these digital investments. In doing so, we will inevitability promote technology adoption among our customers and partners, leading to a digital-first mindset across the industry that advances the sector towards greater efficiency, quality and sustainability,? said Kez Taylor, CEO at ALEC.
ALEC's commitment to innovation is evidenced in the advanced technologies it leverages in its projects such as the One Za?abeel mixed-used luxury development in Dubai. The company has implemented 72 new digital initiatives including the use of 3D printing, AI-based time and attendance recording, robotic drilling, digital material and asset management, and HoloBuilder, a 360-degree imaging software creating a comprehensive photographic database for every area on the project. As it advocates the digitalisation of the UAE?s construction sector, ALEC is looking to ensure such technologies are utilised on an increasing number of developments.