South African mining infrastructure company DRA has opened an office in Oman, shortly after the sultanate established a Public Authority for Mining to regulate the sector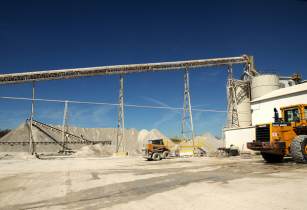 Oman has deposits of chromite, dolomite, zinc, limestone, gypsum, silica, copper, gold, iron and cobalt. (Image source: SLMPics/Flickr)
DRA is an engineering consultancy, which focuses on engineering design and project management in mining, mineral processing and related infrastructure.
Paul Thomson, CEO of DRA, said, ?We are proud to announce our operations in Oman. which will strengthen the economic relations between both countries. We also plan to hire local people and train them.?
Ahmed bin Sulaiman bin Saleh Al Maimani, undersecretary at the Ministry of Commerce and Industry (MOCI) in Oman added that the partnership is expected to bring good results to both economies.
Oman has an abundant supply of minerals and metals such as chromite, dolomite, zinc, limestone, gypsum, silica, copper, gold, cobalt and iron. In addition, the sultanate also has a variety of non-metallic minerals such as marble, which is exported in large quantities.
The recently issued royal decree would further the cause of mining in Oman, as it allows the sector to be included under the ambit of the country?s Ministry of Commerce and Industry.