Rental Solutions & Services (RSS), the go-to partner for temporary power and cooling rental solutions in the Middle East, has achieved ISO 9001:2015 accreditation for providing quality, health and safety protocols in the industry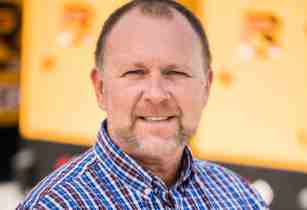 Donald Lewis is group QHSE manager at RSS. (Image source: RSS)
ISO 9001:2015 is a world-recognised mark of quality and the certification emphasises RSS? role to providing product and service to its customers, which meet international standard.
?Our recent ISO 9001:2015 accreditation supports this as it will help further improve operational efficiencies, reduce waste and ultimately provide opportunities for greater client satisfaction,? said Donald Lewis, group QHSE manager at RSS.
The company said that it will focus on delivering quality improvements and implementing QHSE best practices throughout its business units across the GCC.
Founded in Dubai in 2007, RSS serves as a temporary power and cooling systems provider in the Middle East, including construction, oil and gas, events, petrochemicals and the utilities sector. It has offices across the GCC located in Bahrain, Oman, Qatar, Saudi Arabia and the UAE.
In 2017, RSS has made a multi-million-dollar investment in new generators, aiming to offering reliable and fuel-efficient power generation equipment available in the market.
?This year, RSS has invested heavily in a new fleet of generators to enable the team to serve more clients in more sectors, such as the Middle East?s booming events industry,? said the company.
With temporary power and cooling solutions, the company is aiming to providing essential support to a wide range of events, from concerts and sports tournaments to festivals and roadshows.