Dentons has advised National Central Cooling Company PJSC (Tabreed) on the contractual arrangements for the supply of district cooling to the new SeaWorld Abu Dhabi development, a marine life theme park being developed by Miral on Yas Island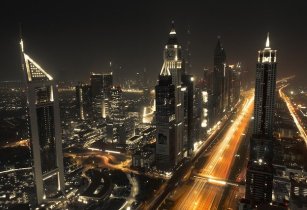 The year 2020 was successful for Tabreed in the region. (Image source: Martinschuschi/Pixabay)
Dentons? legal advice included the scope of the long term supply arrangements through the connection of the theme park to Tabreed's existing district cooling asset network, as well as the construction of a new dedicated plant to expand that system.
Tabreed has signed an agreement with Abu Dhabi-based real estate development, management and investment company Miral to provide district cooling services to SeaWorld Abu Dhabi. Tabreed will connect the SeaWorld Abu Dhabi development to its existing Yas Island district cooling scheme and will deliver a cooling capacity of up to 15,000 refrigeration tons (RT). Tabreed also plans to build a new dedicated plant by 2022 at the SeaWorld Abu Dhabi site, which will benefit the development from a reliable, technologically-advanced and sustainable source of cooling interconnected to the Yas Island centralised cooling scheme.
This is the second Yas Island based scheme Dentons has advised Tabreed on in recent months, having advised the company on the contract arrangements for the district cooling of media freezone, twofour54's new flagship development on Yas Island.
Additionally, Dentons has advised Tabreed on its acquisition of Aldar Properties' district cooling assets on Abu Dhabi's Saadiyat Island.
Abu Dhabi-based energy and infrastructure partner Jon Nash, who led the UAE team, commented, ?This was a challenging deal to close due to the uniqueness of the cooling requirements for the SeaWorld development and the incorporation of the new plant into Tabreed's existing cooling network at Yas Island. However, we are delighted to have assisted Tabreed to sign off on a hugely successful 2020 with a second major capacity expansion at the leisure and entertainment district at Yas Island which promises yet more exciting development in the future. We look forward to working with Tabreed toward further successes in the near future.?