Dwyer Instruments has met with a customer in India who needed to replace a flowmeter in an Energy Monitoring System (EMS) application in a commercial shopping mall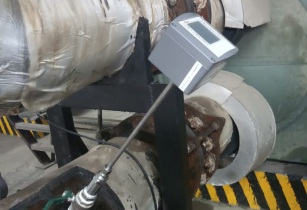 IEF chiller and energy monitoring system application. (Image source: Dwyer)
Energy Monitoring Systems continuously monitor and record chiller operating data. The EMS utilises flowmeters installed in each chiller to measure flow. Temperature sensors are located in the inlet and outlet of the evaporators and condensers. A kWh meter measures the power consumption of each chiller.
The data from each of these devices is collected and recorded within the control panel, which is then sent to a report generated in the cloud. This kind of system can accurately report the data used to manage energy and operating costs. Because the space was occupied, the application couldn?t be shut down for maintenance or repairs. This meant that Dwyer needed to look into alternative solutions that would not affect system operations with unnecessary downtime.
Hot tapping, or pressure tapping, is a method of making a connection to existing piping or pressure vessels without interrupting or emptying of that section of pipe or vessel. This means that a pipe or tank can continue to be in operation whilst maintenance or modifications are being done to it.
The Insertion Electromagnetic Flow Transmitter, Series IEF, is an adjustable insertion flowmeter featuring electromagnetic technology that accurately and reliably measures fluid velocity, as well as provides several continuous signal outputs.
This series is specifically designed to offer superior performance paired with simple installation and use. One unit is adjustable to fit pipe sizes from 4 to 36? on most pipe materials, and offers several output options, including selectable BACnet MS/TP or Modbus RTU over 2wire RS485; as well as standard analog, frequency and alarm outputs.
The easy-to-use setup display guides the installer through a step-by-step wizard configuration process to suit an assortment of applications. A unique process connection collet allows for the unit to be installed easily or removed when the flow system is pressurised with the use of a full port valve.
The Insertion Electromagnetic Flow Transmitter, Series IEF, is the suitable solution for this application, because it can be installed quickly without system downtime via hot tapping.
The customer noted that he ?would normally be here for a good four to five days installing six units. [He] was shocked when installation was completed 15-20 minutes after the valve assembly was ready.?
To see how quick and easy it is to install the Series IEF, please watch the installation video on the Dwyer website ? https://www.dwyer-inst.co.uk/videos/.