Etihad Energy Services Company (Etihad ESCO) has completed phases 1 and 2 of its retrofit project in Jebel Ali Free Zone (JAFZA), contributing for reduction of 17,000 tonnes of annual CO2 emissions, which is equivalent to removing 3,600 cars from roads for a year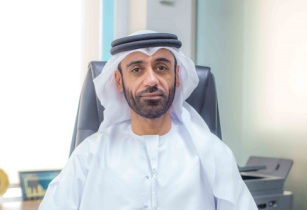 Ali Al Jassim is the CEO of Etihad ESCO. (Image source: Etihad ESCO)
The retrofit project financed by Etihad ESCO, a company owned by Dubai Electricity and Water Authority (DEWA), registered 32.6 per cent energy savings as against the set target of 31 per cent upon the completion of one year of measurement and verification period.
As part of the project, 5,290 window ACs were replaced by energy efficient split air conditioners as well as 6,308 existing window ACs were modified.
The project further saw the replacement of 85,307 lights coupled with installation of 24,321 water aerators and 9,345 water efficient shower heads.
The retrofit project ? which covered 157 staff accommodation buildings in Jafza?s West, South and East zones - guarantees the energy savings at buildings which houses almost 40,000 occupants.
With the project proving to be sustainably viable, Etihad ESCO and JAFZA have entered into an agreement for the phase 3 retrofit project focusing on office buildings in the free zone.
Under the phase 3, the aim is to implement energy conservation measures (ECMs) by targeting substantial amounts of energy consumed by heating, ventilation and air conditioning (HVAC).
Subsequently, a Central Command Centre will monitor and control installed ECMs assisted through smart metering, to ensure retrofit systems deliver the intended savings throughout their lifetime.
Ali Al Jassim, CEO of Etihad ESCO, said, ?Besides reducing JAFZA?s carbon footprint, the successful implementation of the project has ensured sustainability and operational efficiency.?