In celebration of World Environment Day on 5 June 2019, Taqeef, the UAE-based air-conditioning solutions company, has focused on sourcing sustainable, eco-friendly cooling technology, while contributing positively to the UAE and supporting local communities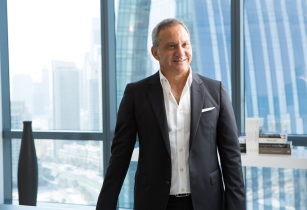 Tariq Al Ghussein is the CEO of Taqeef. (Image source: Taqeef)
The company has replaced 44 old, ineffective and noisy air-conditioners throughout the schools and fitted new units which feature noise-reducing, cooling technology as well as dust filters. This initiative is set to benefit more than 2,700 students and teachers at two National Charity Schools in Sharjah and Umm Al Qura.
The upgraded AC units aim to enhance the quality of the classroom environment, as well as help the schools to become more energy efficient.
Since 2017, Taqeef has worked closely with charitable organisations Action Care and Dubai Cares to replace a total of 377 AC units in National Charity Schools across the emirates, helping more than 5,700 students learn in quieter, more comfortable classrooms. The new units were donated and installed free of charge by Taqeef as part of the company?s ongoing programme of Corporate Social Responsibility and community engagement.
Tariq Al Ghussein, CEO of Taqeef, commented, ?A comfortable environment is essential for our health, wellbeing and productivity. Taqeef?s charity school initiative is integral to our culture of contributing positively to the UAE and supporting local communities.?
The company focuses on bringing the technology to the Middle East to help people live and learn more comfortably, Ghussein added.