A consortium of Saudi Arabia?s ACWA Power and US-based Air Products has signed the US$900mn engineering, procurement and construction (EPC) contract for the planned US$5bn green hydrogen and green ammonia project at Neom in Saudi Arabia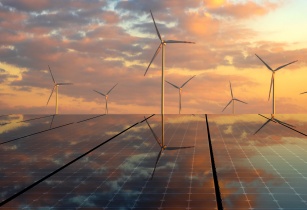 The project will have a production capacity of 1.2 million tonnes a year of green ammonia. (Image source: Adobe Stock)
ACWA Power announced the limited notice to proceed in a stock exchange filing to the Saudi Stock Exchange (Tadawul).
The notice confirms the signing of an EPC contract between Neom Green Hydrogen and Air Products. Air Products Middle East Industrial Gases will carry out work in Saudi Arabia, with Air Products to carry out work beyond the kingdom?s borders.
The project will have a production capacity of 1.2 million tonnes a year of green ammonia.
ACWA Power and Air Products each hold a 33.3% stake in the Neom Green Hydrogen Company, with Neom Company holding 33.4%.
Electrolysers with a capacity of 2GW will be supplied by Thyssenkrupp Unde Chrlorine Engineers, a joint venture between Germany?s Thyssenkrupp and Italy?s Industrie De Nora.
Air Products and ACWA Power signed initial agreements for the US$5bn hydrogen-based ammonia plant at Neom, Saudi Arabia, in June 2020.
Air Products will be the offtaker for the produced green ammonia, and will invest a further US$2bn in distribution.
The project is scheduled to begin commercial operation in 2026.