Iran?s Mapna Group has signed a US$2.5bn deal with the Iraqi-Jordanian Shamara Group to construct a 3,000MW power plant in the Iraqi city of Rumaila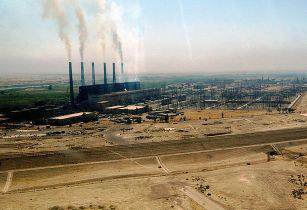 The project is set to boost Iraq's overall power generation capacity by 20 per cent. (Image source: USACE/Wikimedia Commons)
Under the biggest engineering services deal to date for an Iranian company, Mapna will build a natural gas combined cycle power plant in southern Iraq, which will add to the current 8,500MW capacity national power grid. The project is set to boost overall power generation capacity by 20 per cent in Iraq, which plans to generate 20,000MW by 2016.
Mapna managing director Abbas Aliabadi said that his company had begun the execution of work at the Rumaila power plant near Basra after one-and-a-half years of negotiations with Iraq. The facility will be completed in four years, with the first unit expected to come onboard the national grid in early 2017.
Mapna will supply equipment, including gas and steam turbines and boilers besides engineering and supervising the project.
The deal includes the Iraqi government?s guaranteed purchase of the electricity produced at the power plant for about 15 to 17 years, Shamara Group CEO Ali Shamara said.
According to Shamara, security issues have been taken into account in deciding to build the facility in Rumaila in the relatively stable southern Basra.
?MAPNA?s reliability and its facile accessibility is one of the reasons which convinced us to cede the project to this company since it can immediately report to the site in any eventuality,? Shamara added.
The deal follows the implementation of Najaf and Baghdad power plants, which will receive Iranian gas through a pipeline to begin operation. Iran is playing a central role in the development plan through building a separate pipeline that will carry its gas to the power plants in Najaf as well as Sadr City in Baghdad and al-Mansuriya south of the Iraqi capital.