The local Nesma Contracting has signed a memorandum of understanding (MoU) with France?s Bouygues Travaux Publics to bid for and potentially deliver civil and construction works for Saudi Arabia?s first nuclear plant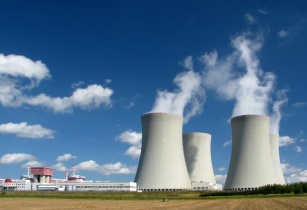 The final pillar of the country?s planned nuclear energy programme will involve mining uranium reserves to fuel the plants. (Image source: Adobe Stock)
Bouygues Travaux has entered into a framework agreement with EDF for cooperation on future European Pressurised Reactors (EPR)-technology-based nuclear power plant projects in Saudi Arabia.
The framework agreement also covers EPR-based projects in the Czech Republic and Poland.
Energy & Utilities reported in August that three firms had submitted proposals for the financial advisory role on the kingdom?s first planned nuclear power plant.
The King Abdullah City for Atomic & Renewable Energy (KA-Care) received bids from financial consultancy firms just before the Eid break for the transaction advisory role on the kingdom?s first planned large-scale nuclear power project, a two-reactor project planned to have a capacity of 2.8GW.
KA-Care had prequalified the ?big four? financial advisory firms plus HSBC to participate in the tender. According to sources close to the project, bids were submitted from Deloitte (UK), EY (UK) and PwC (UK).
The bids are currently under evaluation, according to sources close to the scheme.
In July 2018, France?s Assystem was appointed to conduct a site characterisation study, environmental impact assessment and preliminary safety analysis report to assist with the selection of the preferred site for the kingdom?s first planned nuclear power project.
A site at Khor Duweihin on the eastern coast was subsequently chosen for the first project.
In November 2018, Australia?s WorleyParsons was appointed by KA-Care for the project management office (PMO) consultancy role for the kingdom?s nuclear energy programme. WorleyParsons was appointed to provide consultancy services including: project governance, resource management, project services, training and compliance across the full scope of the large nuclear power plant (LNPP), small modular reactors and nuclear fuel cycle.
Saudi Arabia is the Middle East & North Africa (MENA) market which the international nuclear energy providers are closely watching, with the kingdom having previously announced its intention to develop significant nuclear power capacity.
Riyadh is planning to develop atomic energy in the kingdom through a three-pronged approach. The majority of capacity will be constructed through conventional nuclear power plants, with the two-reactor 2.8GW plant being the first proposed scheme.
The kingdom is also planning to press ahead with plans to develop a number of smaller system-integrated modular advanced reactor technology (Smart) nuclear projects. Riyadh signed an MoU with South Korea in November 2016 to develop the technology, with each reactor expected to have a capacity of about 100MW.
The final pillar of the country?s planned nuclear energy programme will involve mining uranium reserves to fuel the plants.
While Saudi Arabia has not set a formal target for nuclear energy capacity, the government had previously indicated the kingdom would seek to develop 17-19GW of nuclear power capacity.