Schneider Electric announced the 2023 first quarter results of its Schneider Sustainability Impact (SSI) programme, alongside its financial results for the quarter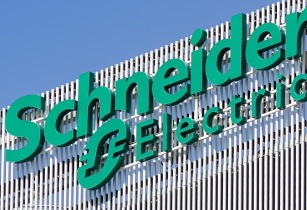 Schneider Electric's SSI monitors and measures the company's progress across a range of transformational ESG targets set for 2025. (Image Source: Adobe Stock)
Coming just one month after the Intergovernmental Panel on Climate Change (IPCC) published its latest synthesis report outlining the dramatic cost of global inaction on climate change, Gwenaelle Avice-Huet, Schneider Electric's chief strategy and sustainability officer, commented, "This report reminds us that there is still a very short window of time to act. The good news is that solutions to reduce emissions are already available. Every day, every week, and every quarter matter, and we're doing everything to accelerate our efforts methodically, systematically, and collaboratively."
Schneider Electric's SSI monitors and measures the company's progress across a range of transformational Environmental, Social and Governance (ESG) targets set for 2025. The company discloses this progress every quarter to spur on internal and external stakeholders.
This quarter, Schneider showed good progress in terms of:
• Climate and resources by continually helping its customers to reduce their carbon footprint thanks to solutions that save or avoid carbon emissions. The company also made significant headway on the Zero Carbon Project, which is part of ongoing efforts to reach net-zero across Schneider's value chain by 2050, per a roadmap validated by the Science Based Targets initiative (SBTi).
• Equal and Generations initiatives by crossing the threshold of 40 mn people gaining access to clean and reliable electricity, and with over 430,000 people now trained in energy management. Schneider Electric's unique approach addresses the energy paradox by balancing the need to reduce energy-related carbon emissions globally while also empowering communities to grow the necessary skills base to support their future energy needs and close the energy access gap.
The consolidated SSI score for the first quarter of 2023 is 5.25 out of 10, which is an encouraging step towards meeting the full-year target of 6 out of 10.