Saudi Electricity Company (SEC) has signed a new deal worth SR12.75 billion (US$3.4 billion) with South Korea's Doosan Heavy Industries and Construction to build a 2,555 megawatt (MW) power plant at Rabigh.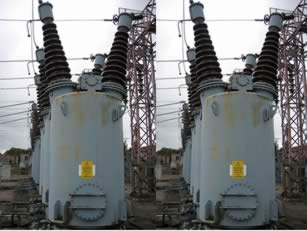 A new power plant for Saudi Arabia
The CEO of SEC, Ali Al-Barrak argued that the Rabigh power plant will meet the ever growing energy demands in the provinces of Mecca and Madinah. The project is scheduled to be concluded in 51 months and will be financed through a SR15 billion loan provided to SEC by the government..
The Rabigh-6 plant which uses gas turbines will be powered by natural gas and crude. The plant will have a capacity of 2,400 to 2,800 MW. Power plants in Rabigh generate 32% of total electricity power produced in the Western region.
Earlier in the month a study by SEC revealed that Saudi's electricity capacity surged by 31.4% in 2009 bringing the country's total capacity to 44,485 MW. This compares to the actual power generating capacity which reached 38,680 MW in 2009, a rise of 10.6% on 2008 figures.
The company sold 274,391 GW/hour in 2009, an increase of 6.8% compared to 2008. Saleh Al-Awaji, chairman of SEC's board of directors, stated that SEC has signed power contracts worth SR26 billion in 2010, with projects valued at SR12.8 billion are under construction,
The company intends to add 20,000 MW worth of power by 2018 at an estimated cost of US$80 billion. This increased investment needed to meet demand is seen in how much SEC on upgrading and building new electricity projects in the 8 years from the company's foundation in 2000 which stood at SR142.5 billion (US$38 billion).