Siemens has won a contract worth US$519mn for substations from state-owned utility Qatar General Water & Electricity Corporation (Kahramaa) to expand Qatar?s power distribution network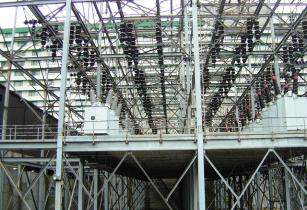 Siemens will execute the order as part of the ongoing Qatar Power Transmission System Expansion Phase XII. (Image source: Keith Syvinski/sxc.hu)
As part of the agreement, Siemens will deliver 18 turnkey substations to supply power and help to cater for increasing electricity demand. The project will scheduled to be completed in 2017, according to Peninsula.
Wolfgang Braun, senior executive vice-president, energy management, Siemens Middle East, said, ?We are working very closely to support the expansion of Qatar?s power distribution network with appropriate equipment and solutions.
?These are highly challenging infrastructure projects in which a wide assortment from our portfolio of products and systems will be deployed. They are also highly demanding in terms of project management, because several systems will have to be constructed in parallel within a very short time.?
The order encompasses the design, engineering, supply, installation, and commissioning of 14 new substations for the 400 kV, 132 kV, 66 kV, and 11 kV voltage levels including switchgear, transformers, control and protection equipment and the extension of four existing substations, Siemens said.
The newly built 400 kV Bul Hemmaid substation will be used to transmit power from the independent water and power plant (IWPP) Facility-D into Qatar?s power grid. Facility-D, which will be fully operational by 2017, will have a power generation capacity of 2,400 MW and a desalination capacity of 130mn gallons per day (gpd) of water.
Construction of the 400 kV super substation Al Sakhamah, which will feed power to various areas including Lusail Metro Primary in Lusail City, is also part of the contract. Lusail City will be hosting the inauguration and closing ceremonies of the FIFA World Cup 2022.
All substations are required to supply power for ongoing infrastructure development projects, schools, hospitals, and residential complexes for the upcoming World Cup and Qatar?s National Vision 2030. The substations are located in and around capital Doha.
Siemens? new 420 kV single-break design 8DQ1 gas-insulated switchgear (GIS) will be used for the first time in Qatar. This system features a compact design and has a standard panel width of 2.2 metres, making it the smallest switchgear in the 380 kV range. The 8DQ1 GIS systems will be manufactured in Siemens? switchgear plant in Berlin, Germany. The transformers will be delivered from the transformer factory in Zagreb, Croatia, the company said.
Siemens will execute the order as part of the ongoing Qatar Power Transmission System Expansion Phase XII.
Since the beginning of the programme in 2005, Siemens has installed more than 110 substations and approximately 1,400 km of high-voltage cable. Siemens has completed all projects to date, totaling nearly US$2.2bn, within the defined schedule, it said.
READ MORE...
Kahramaa awards Siemens turnkey projects in Qatar