International Finance Corporation (IFC), a member of the World Bank Group, is investing US$25mn in Dubai-based Alcazar Energy for clean energy projects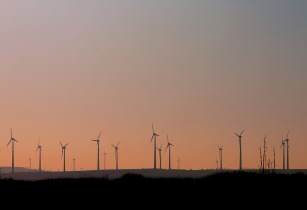 Demand for power in the MENA region will grow 84 per cent by 2020, and renewables will help meet that demand. (Image source: Foto-Rabe/pixabay)
Alcazar Energy is an independent developer and power producer, focussed on renewable energy generation across Middle East, Africa and Turkey, with an emphasis on solar photovoltaic and wind technologies.
IFC?s equity investment will help Alcazar Energy develop and operate renewable energy projects, which will increase power generation capacity, support economic growth and help create jobs.
?MENA?s solar potential alone is massive,? said Alcazar Energy chairman Maroun Semaan. ?Enough solar energy hits the region every year to satisfy the planet?s demand for power. The investment from IFC will help tap into that potential and boost power generation across the region at more competitive costs.?
The rapid growth in electricity demand and lagging supply has resulted in power shortages across many MENA countries. According to estimates, the demand for power in the region will grow 84 per cent by 2020 and renewable energy projects will go a long way in bridging this gap. It is also estimated that around US$280bn of investment in the power sector will be required over the next five years to meet MENA?s growing electricity demand.
?Power shortages are a key barrier to economic growth and development across the region,? said IFC regional director for the Middle East and North Africa Mouayed Makhlouf. ?By harnessing the region?s considerable renewable potential, we can increase supply of sustainable, clean energy, boost economic growth and alleviate poverty.?
The investment is a part of IFC?s wider strategy in the region that focuses on improving the region?s infrastructure with emphasis on power and renewable energy projects. By helping companies expand operations to different parts of the region, IFC is also fostering regional integration.