Almarai has completed its Al Kharj Solar Project with the installation of ground-mount solar photovoltaic (PV) panels at the cost of US$11.8mn in Saudi Arabia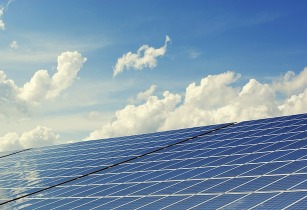 The solar project is set to offset 8.1 thousand tonnes of CO2 each year. (Image source: andreas160578/Pixabay)
The project incorporates 15MW of installed capacity, comprising of more than 44,000 solar panels capable of producing 28GW of clean energy per year.
During operation, the solar project is set to offset 8.1 thousand tonnes of CO2 each year, equivalent to planting more than 8,000 trees.
Almarai has developed an energy roadmap, outlining how the company improves its energy performance through efficient energy consumption and movement towards generation from sustainable sources.
By the end of 2020, Almarai aims to increase its solar PV installations constructed across the Middle East North Africa (MENA) region, supplying more solar power generation capacity, which would represent approximately 10 per cent of its total electricity consumption from renewables.
Almarai continues to develop its energy and sustainability programme, aligning with the Saudi National Vision 2030 strategy for the safe and efficient use of clean energy in a more sustainable way that enriches consumers lives every day, said a company statement.