Chinese solar energy firm Trina Solar has unveiled plans to build a US$200 million solar power project in Jordan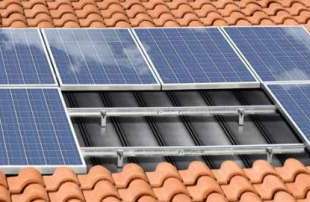 Trina Solar plans to build US$200 million solar power project in Jordan. (Image source: Trina Solar)
The firm, which specialises in photovoltaic technology, is currently in negotiations with the Ministry of Energy over the project, which would be one of the first commercial solar energy initiatives in Jordan.
The company is the latest international firm to express an interest in the kingdom's renewable energy sector since the passage of the country's Renewable Energy Law.
The legislation, drafted in 2009 and passed by Parliament in May this year, has enabled the energy ministry to enter into direct negotiations with firms and provide tax incentives for alternative energy projects.
Following the law?s passage, some 64 national and international firms came forward with various proposals for wind and solar energy projects ? a list the ministry narrowed down to 32 last month.
Energy officials have entered negotiations with 20 of the firms to establish a series of small- to medium-scale solar and wind power plants ranging from 10MW to 80MW.