Dubai Electricity and Water Authority (DEWA) announced its cooperation with Stanford University to conduct research through its membership in the university?s Energy 3.0 Programme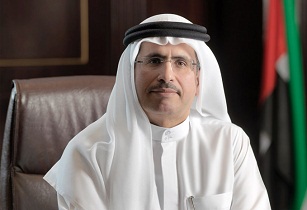 Saeed Mohammed Al Tayer is the managing director and CEO of DEWA. (Image source: DEWA)
DEWA?s Research and Development (R&D) Centre at Mohammed bin Rashid Al Maktoum Solar Park highlights four major operational areas: electricity generation from solar energy, integration of smart grids, energy efficiency and water.
The fields of study include radiation cooling to improve the efficiency and performance of solar panels, utilisation of autonomous robots in monitoring and maintaining solar power plants, and the use of artificial intelligence (AI) to forecast the performance and production of photovoltaic solar plants in the short term.
DEWA?s R&D initiatives are in line with UAE Centennial 2071, the National Strategy for Artificial Intelligence 2031, Dubai Clean Energy Strategy 2050 and the Dubai 10X Initiative, said Saeed Mohammed Al Tayer, managing director and CEO of DEWA.
The R&D Centre?s projects and programmes comprise internal labs to study and test system reliability, and external field testing of new technologies and equipment, including performance and reliability of solar photovoltaic panels and removing dust.
The Centre cooperates with the National Renewable Energy Laboratory of the US Department of Energy, the Spanish National Renewable Energy Centre, as well as the United Arab Emirates University and Khalifa University on joint research and studies in renewable and alternative energy.