Dubai Holding has partnered with Dubal Holding, ITOCHU Corporation, Hitachi Zosen Inova, BESIX Group and Tech Group to develop one of the world?s largest energy-from-waste (EfW) facility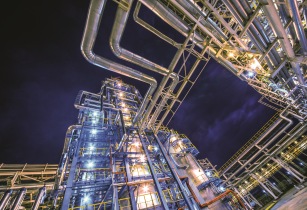 A total of 1,900,000 tonnes of waste per year will be converted into renewable energy. (Image source: Adobe Stock)
The consortium of leading international companies will build and operate the US$1.1bn (AED 4 billion) project under a 35-year concession period with Dubai Municipality. This landmark public-private partnership represents one of the most significant renewable energy investments in the UAE.
The Dubai Centre for Waste Processing, located in the Warsan area, will treat 5,666 tonnes of municipal solid waste produced by Dubai per day. A total of 1,900,000 tonnes of waste per year will be converted into renewable energy. The approximate 200 MW of electricity generated will be fed into the local grid as clean energy. The facility will have the capacity to process up to 45% of Dubai?s current municipal waste generation, in turn significantly minimising the volume of municipal waste in landfills.
In line with the UN Sustainable Development Goals (SDGs), the facility will contribute to reaching the goals set by Dubai Municipality in minimising the volume of municipal waste in landfills and developing alternative energy sources as well as contribute to sustainable and ecologically friendly waste management in the Emirate and the targets outlined in the Dubai Clean Energy Strategy 2050.
The Vice President and Prime Minister of the UAE and the Ruler of Dubai, His Highness Sheikh Mohammed bin Rashid Al Maktoum, had given the start signal for implementing the project in line with international environmental standards and with a capacity of about one thousand trucks per day. Foundational works on the project are proceeding at pace.
Khalid Al Malik, managing director of Dubai Holding, said, ?Inspired by our wise leadership?s unwavering ambition and dedication to excellence, Dubai has become synonymous with breaking records over the years. Today, we are proud to be marking yet another milestone for the Emirate to ensure a more sustainable future for generations to come. This significant investment by the group of companies that form this consortium, based on an agreement with Dubai Municipality, highlights international confidence in our market and Dubai?s continued appeal in attracting foreign direct investment, despite a more challenging global economic climate.?