Renewable energy developer Lekela has revealed that its 250MW West Bakr wind project in Egypt has begun commercial operation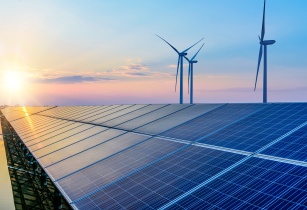 The West Bakr wind farm will produce more than 1,000GWh of renewable electricity every year. (Image source: Adobe Stock)
Construction work on the wind farm began in February 2020. The wind farm consists of 96 turbines, which were installed by Siemens Gamesa.
The West Bakr wind farm will produce more than 1,000GWh of renewable electricity every year, which will save more than 530,000 tonnes of carbon dioxide annually.
Lekela has developed the project under a build, own, operate (BOO) model. The developer received financing from the European Bank for Reconstruction and Development (EBRD), the International Finance Corporation (IFC) and the US? Development Finance Corporation.
Completion of the project has increased Egypt?s installed wind capacity by 18%.
In October, a consortium of France?s Engie, Japan?s Toyota Tsusho and the local orascom construction signed the power purchase agreement (PPA) and land use agreement for a 500MW wind project in the Gulf of Suez, which will require a total investment of about US$600mn.
Energy & Utilities recently reported that the consortium was hoping to achieve financial close for the 500MW project in the first quarter of 2022.
The same consortium appointed for the 500MW wind project has previously developed the 262.5MW Ras Ghareb wind farm project, Egypt?s largest installed wind project to date.