US-based Petra Solar and Caspian Renewable Energy have completed the installation of a 5MW solar plant at Manama?s Awali township in Bahrain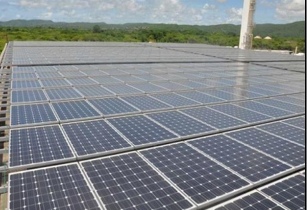 The 5MW plant in Manama is part of the Let Bahrain Shine initiative. (Image source: USDAGov/Flickr)
The plant is owned by Bahrain Petroleum Company (BAPCO) and is expected to deliver an excess of 8,000MW of clean energy.
Adel Almoayyed, CEO of BAPCO, said, ?Being the first of its kind in the Middle East, the project will be a proud showcase. We expect that this will be the first step in Bahrain?s march towards a solar future.?
Officials at Petra Solar stated that the solar installation would leverage the company?s SunWave Microinverter ? an inverter build block solution.
The SunWave Microinverter is packed with advanced capabilities such as real and reactive power generation and control, revenue grade metering, panel level health monitoring and diagnostics, grid health monitoring, and bi-directional wireless communications.
According to M Marty Youssefiani, chief executive of the Washington DC-based Caspian Renewable Energy, the project marks an important milestone in the public-private partnership (PPP) between Bahrain and the USA.
Reports also stated that this plant marks the first phase of Let Bahrain Shine ? an initiative to assist Bahrain meet up to 10 per cent of its energy demands through renewable energy by 2030.
Based on the goals of the initiative, Petra Solar and Caspian Renewable Energy have agreed to partner with BAPCO, National Oil and Gas Authority (NOGA) and University of Bahrain to make the nation a Middle East hub for solar power technology and innovation.

READ MORE...
Petra Solar, BAPCO and NOGA to develop solar project in Bahrain