Gasal QSC has signed a long-term hydrogen and nitrogen supply agreement with Qatar Solar Technologies (QSTec)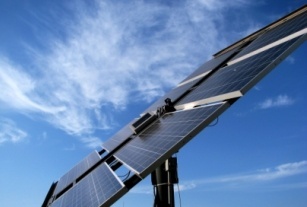 QSTec plans to start manufacturing Qatari-made solar panels and modules. (Image source: Patrick Moore/sxc.hu)
As part of the agreement Gasal will invest into multiple high-purity hydrogen production units and extend and connect QSTec to its industrial gas pipeline system in Ras Laffan Industrial City (RLIC) for nitrogen.
Air Liquide Engineering will design and built the units, which will be commissioned and operated by Gasal through an extension of its pipeline system in RLIC that has been scheduled for completion next year.
QSTec chairman and CEO Dr Khalid Klefeekh Al Hajri said: ?The signing of the agreement with Gasal represents a significant milestone for QSTec and brings us closer to building a brand new industry of solar energy in Qatar.
?Our polysilicon plant will need pure hydrogen and nitrogen gases in order to make the very highest quality of polysilicon; the essential building block of the world's most efficient solar technologies,? he explained.
QSTec intends to start production of solar-grade polysilicon, which is used in the manufacture of solar cells and modules, as well as having plans to build Qatari-made solar modules for both local use and export.
Gasal CEO Christian Last remarked, ?We are very proud to be associated with QSTec and Qatar Foundation in this joint undertaking to support the renewable energy sector and sustainable environmental solutions as part of Qatar?s National Vision 2030.
?We would like to thank QSTec for allowing us to achieve this milestone of our development with the first hydrogen production of Gasal in RLIC.?
Gasal was established in 2006 as a joint venture between Air Liquide, Qatar Petroleum and Qatar Industrial Manufacturing Company.