Abu Dhabi?s International Renewable Energy Agency (IRENA) has launched a new tool called the Project Navigator Tool, which would aid energy project developers complete their projects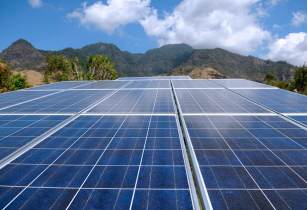 IRENA has launched a Project Navigator Tool that aims to help project developers with financing a project. (Image source: Bartspeelman/Flickr)
The tool is designed to provide case studies, best practices and devices that would enable project developers understand how best to understand the various aspects of a project, and figure out ways to best implement them.
According to IRENA, several promising renewable energy projects are not implemented due to lack of knowledge or expertise. The organisation recommends robust technology data, strong project proposals and inclusion of finance statements and information for a thorough investment analysis.
IRENA director general Adnan Z Amin said, ?This new tool makes it easier for project developers to initiate, develop, fund and complete renewable energy projects around the globe. It helps them overcome the barriers inherent in starting projects and, in doing so, facilitates the deployment of more renewable energy worldwide.?
Specifically, this tool could be handy for developers to understand their finances pertaining to a project. Finance is one of the major hurdles that must be cleared to create a successful project. IRENA senior programme officer and project navigator lead Roland Roesch said, ?The Navigator?s rich database of technical information can help developers overcome this hurdle.?