Two leading global universities have joined forces to develop renewable energy storage technology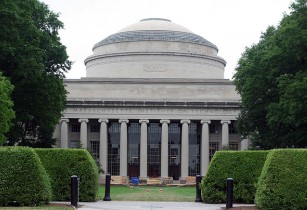 MIT is one of the most prestigious private research universities in the world. (Image source: Niall Kennedy/Flickr)
Abu Dhabi?s Masdar Institute of Science and Technology is collaborating with the Massachusetts Institute of Technology (MIT) on research into Vanadium Redox Flow Batteries (RFBs).
?Coming up with ways to store renewable energy so it can be banked when plentiful and distributed when needed is one of the more exciting engineering challenges,? said Dr. Saif Almheiri, an assistant professor of mechanical and materials engineering at Masdar. ?There are a few solutions in the market today, but they tend to be expensive and cannot be used in all the operating environments that require renewable energy uptake.?
However, Dr. Almheiri thinks the rechargeable electrochemical RFBs, built around two chemical components dissolved in liquids within different tanks, could finally provide a viable answer.
The success of the project would not only allow the UAE to harness the full potential of its abundant solar and wind energy, but also provide the country with a valuable, exportable product for the global energy storage market, which is forecasted to be worth US$113.5bn by 2017.