Masdar will be present throughout the 12-day event as a COP28 Principal Pathway Partner, with a schedule of events, activations, conversations, and forums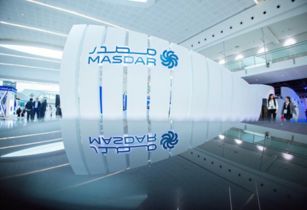 The Energy Transition Hub in the Green Zone of COP28 is home to the Masdar Stand. (Image source: Masdar)
Masdar's initiatives, which are geared at a variety of audiences, will also place a specific emphasis on assisting young people and women leaders in the field of sustainability.
The Energy Transition Hub in the Green Zone of COP28 is home to the Masdar Stand, which will feature information on the company's past and future goals. As the world's largest renewable energy provider and a leader in green hydrogen by 2030, the UAE will be at the forefront of the energy transformation, visitors to the booth will learn how important a role Masdar is playing in fulfilling the UAE's clean energy objectives.
Masdar's strategic initiatives will be represented at COP28. This includes Abu Dhabi Sustainability Week (ADSW), a global initiative championed by the UAE and Masdar to accelerate sustainable development and advance economic, social, and environmental progress. The Women in Sustainability, Environment and Renewable Energy (WiSER) global platform that champions women as leaders of sustainable change and Youth 4 Sustainability (Y4S), which supports the development of young people to enable them to become the sustainability leaders of tomorrow, will also host a number of events.
Mohamed Jameel Al Ramahi, Masdar's CEO, said, "Masdar is proud of the pioneering role we have played in advancing the clean energy sector and enabling the UAE's vision as a global leader in sustainability and climate action. As a COP28 Principal Pathway Partner, we embrace this opportunity to showcase our proven track record in advancing the commercialization and deployment of renewable energy and clean technologies to address the world's sustainability challenges."
Al Ramahi added that, "Masdar will be doing our utmost to ensure COP28, led by our chairman and COP28 president-designate Dr Sultan Al Jaber is a resounding success. We are mindful that the fight against climate change does not end with COP28 and our special programme of events will highlight the role that women and the next generation will play in leading the world's sustainability efforts."