NGK INSULATORS, LTD. will be introducing photovoltaic equipment (PV) with a total capacity of 40MW at manufacturing sites in Japan and overseas by fiscal 2025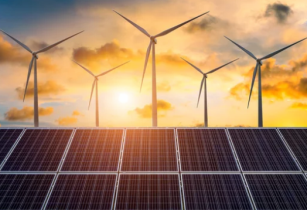 The NGK Group aims to realise net zero CO2 emissions by 2050 through the NGK Group Environmental Vision formulated in April 2021. (Image source: Adobe Stock)
Consuming renewable energy generated in-house will contribute to the realisation of carbon neutrality by cutting annual CO2emissions by 22,000 tonnes.
The NGK Group aims to realise net zero CO2 emissions by 2050 through the NGK Group Environmental Vision formulated in April 2021. To achieve this goal, it has drawn up its Carbon Neutrality Strategic Roadmap which sets cutting emissions by 25% compared to fiscal 2013 levels by fiscal 2025 as an intermediate target. As one of its strategies for meeting this target, the Group is installing PV within the Group and working to procure renewable energy.
As part of PV installation efforts, a decision has been made to install PV at the Group's main overseas manufacturing subsidiaries in Poland and Thailand. NGK CERAMICS POLSKA SP. Z O.O. will install large-scale PV with a total capacity of 15.1 MW on the roof of the buildings and on land at its first factory (Gliwice, Silesia Province), as well as on land neighboring its second factory (Dąbrowa Górnicza, Silesia Province). It is anticipated that these will produce an annual output of 15,240 MWh, which will reduce annual CO2emissions by an estimated 10,000 tonnes in fiscal 2024, the first full year after the installation. NGK CERAMICS (THAILAND) CO., LTD. (Samutprakarn Province) will install large-scale PV with a total capacity of 4.25 MW on the rooftops of its buildings, which is expected to produce an annual output of 5,560 MWh. Operation is due to start in fiscal 2023 and it will reduce annual CO2 emissions by an estimated 2,630 tons. The Group's plan is to switch all energy consumed by overseas manufacturing sites to renewable energy by fiscal 2025, including by actively installing PV.