The International Energy Agency's (IEA) first renewable energy market report has predicted that renewable power generation across the globe will increase by more than 40 per cent in the six years through 2017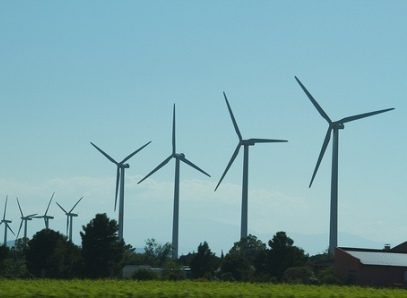 An IEA report has forecast that global renewable energy will grow 40 per cent through 2017. (Image source: Dennis van Zuijlekom/Flickr)
The IEA?s Medium-Term Renewable Energy Market Report 2012 revealed that, despite economic uncertainties in many countries, global power generation from hydropower, solar, wind and other renewable sources is projected to increase to almost 6,400 terawatt hours (TWh), or roughly one-and-a-half times current electricity production in the United States.
The study was focused on 15 key markets for renewable energy, which currently represent about 80 per cent of renewable generation, while identifying and characterising developments that may emerge in other important markets.
The new study details that renewable electricity generation should expand by 1,840TWh between 2011 and 2017, almost 60 per cent above the 1,160TWh growth registered between 2005 and 2011.
Of the 710GW of new global renewable electricity capacity expected, China accounts for almost 40 per cent. Significant deployment is also expected in the United States, India, Germany and Brazil, among others.
However, rapidly increasing electricity demand and energy security needs in recent years have been spurring deployment in many emerging markets - both large and small. These new deployment opportunities are creating a virtuous cycle of improved global competition and cost reductions.
"Renewable energy is expanding rapidly as technologies mature, with deployment transitioning from support-driven markets to new and potentially more competitive segments in many countries," IEA executive director Maria van der Hoeven said.
READ MORE...
Opportunities exist for the private sector in the GCC renewable energy sector says Deloitte
Bahrain focusing on renewable energy
Ethiopia to increase electrical supply from geothermal power sources