The Renewable Energy Project Development Office (REPDO) of Saudi Arabia?s Ministry of Energy, Industry and Mineral Resources (MEIM) has launched Expressions of Interest (EoIs) for seven solar PV projects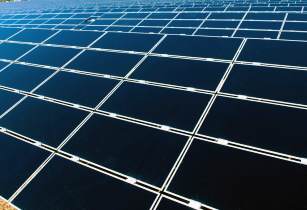 Saudi Arabia has set a target of deploying 9.5 GW of wind and solar capacity by 2023. (Image source: Flickr)
The announcements were made during the launch of the National Industrial Development and Industrials Program (NILDP)
This represents the next phase in Saudi Arabia?s ambitious renewable energy plans, which seek to achieve more than 25 GW of wind and solar power generation in the next five years, and close to 60 GW over the next decade; of which 40 GW will be generated from solar energy, with a further 16 GW of onshore wind.
With a combined generation capacity of 1.51 GW, the seven projects will supply enough energy to power 226,500 households. The total investment in the projects is expected to be worth US$1.51bn, creating over 4,500 jobs during construction, operations and maintenance.
The projects include Qurrayat (200MW), Madinah (50MW), Rafha (45MW), Alfaisaliah (600MW), Rabigh (300MW), Jeddah (300MW) and Mahad Duhab (20MW).
According to the release, the kingdom aims to create over the next decade a global hub of renewable energy capability upwards of 200 GW, spanning the entire value chain from local manufacturing to project development, domestically and abroad.
Invitations for the EoIs have been posted on REPDO?s decided e-procurement.