Saudi Arabia?s Saline Water Conversion Corporation (SWCC) has announced plans to start producing desalinated water using solar energy by 2014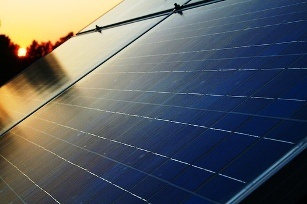 Various government agencies in Saudi Arabia are currently assessing the renewable energy potential in places where plants could be set up. (Image source: PinkDispatcher/Flickr)
SWCC deputy head Abdallah ben Abdel-Aziz al Sheikh said, ?The company will start producing 30,000 cubic meters daily using solar power next year.
?Solar power technologies will be deployed in new desalination plants whenever possible and feasible.?
The SWCC will be carrying out a comprehensive study to outline the country?s water needs in the coming 20 years, according to Al Sheikh.
Various government agencies in Saudi Arabia are currently assessing the renewable energy potential in places where plants could be set up.
A large number of solar and wind power plants will be expected to be built throughout the country in the next few years.
Japanese government agencies and private companies are also currently helping to develop tailored solar-powered desalination technologies for Saudi Arabia, as well as helping the country design models that combine solar- and fuel-powered units, in order to reduce the cost of fuel used in desalination plants by 65 per cent.