SirajPower, one of the UAE?s leading providers of solar roof plants solutions, has partnered with Hepworth, the Middle East?s leading manufacturer and supplier of plastic piping solutions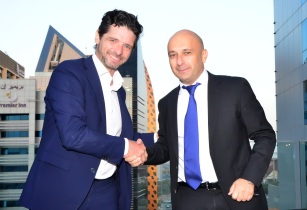 The collaboration will focus on achieving sustainable development goals of the UAE. (Image source: SirajPower)
Under this new partnership, SirajPower will install, finance and operate 1.16 MWp PV system on two Hepworth facilities in Abu Dhabi, under a 20-year leasing scheme. The plant is expected to cover almost 25 per cent of its electricity consumption, saving 1,100 tonnes of CO2 from the first year of operations.
The initiative is set to position Abu Dhabi as a leader in solar power. The recent Abu Dhabi Sustainability Week has further cemented the position of the capital as a global player due to the large scale projects developed by the Department of Energy (DoE) and Masdar across different parts of the world.
Abu Dhabi has invested US$2.18bn in renewables to date. As the large-scale projects have been a major focus for the UAE, it has also developed a regulatory framework and competitiveness aiming to foster more small-scale, commercial and industrial solutions to launch in the market.
Laurent Longuet, CEO at Hepworth, said, ?This expansion is a ground-breaking move that showcases the growing demand for solar distribution in the emirate, as well as our commitment to increase the number of solar rooftop projects in the UAE to achieve its ambitious sustainable developments goals. We are seeing positive momentum in the local and regional market with a clear appetite for cleaner energy in the private sector.?
Richard Nakhla, general manager at Hepworth, commented that the company is looking for a solution to decrease the cost and limit the impact on the environment by reducing carbon footprint.
Hepworth, through this partnership with Hepworth, further aims to find solutions in distributed solar energy fields that will benefit the market in the region.