Technical and engineering consultancy firm Worley has been appointed to provide a study for a planned 25GW green hydrogen project in Oman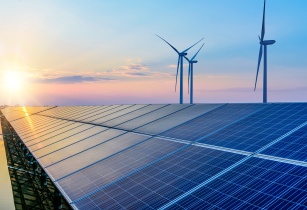 Air Products and ACWA Power signed initial agreements for the US$5bn hydrogen-based ammonia plant at Neom, Saudi Arabia, in June 2020. (Image source: Adobe Stock)
Worley was appointed by Green Energy Oman, a consortium of state energy firm OQ, Hong Kong-based Intercontinental Energy and Kuwait?s Enertech, to develop the 25GW green hydrogen scheme.
The study will identify opportunities to enhance value from the expected ten year development period of the project. The areas to be included in the study will include employment and development of Omani nationals and manufacturing opportunities for local firms across the supply chain.
?Hydrogen has the potential to decarbonise hard-to-abate sectors," said Hans Dieter Hermes, vice-president of clean hydrogen at Worley. ?This project means Oman can use its renewable energy potential to produce green hydrogen and green ammonia for itself and for export."
The Green Energy Oman consortium began undertaking a solar and wind monitoring study for the project in 2019, and has identified an area in the central Al-Wusta governorate that has significant solar radiation during the day and strong wind at night to enable the development of both solar and wind capacity for the green hydrogen scheme.
Energy & Utilities recently reported that a consortium containing Saudi Arabia?s ACWA Power had signed a US$900mn engineering, procurement and construction (EPC) contract for the planned green hydrogen and green ammonia project at Neom in Saudi Arabia, which could require total investment of up to US$5bn.
Air Products and ACWA Power signed initial agreements for the US$5bn hydrogen-based ammonia plant at Neom, Saudi Arabia, in June 2020.