Emirates Global Aluminum (EGA) and Siemens have signed a 20-year service agreement for a new power block in the UAE, where Siemens will use H-class turbine technology for the first time in global aluminium smelting industry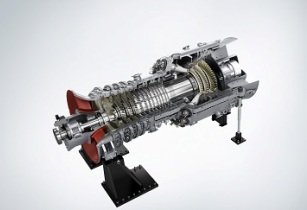 Siemens? power services aim to ensure reliable operations for stable power production. (Image source: Siemens)
Under the terms of the agreement, Siemens will provide maintenance and repairs as well as onsite personnel support for the gas turbine and its generator at the planned 600MW combined cycle project feeding EGA?s Jebel Ali power plant in Dubai.
Due to increasing demand from major industries, aluminium market is projected to grow significantly, witnessing an annual growth rate of 6.48 per cent until the end of 2023, according to the Aluminum Market Research Report.
Addressing this, the power block aims to boost the efficiency of power production at EGA?s Jebel Ali aluminium smelter, lowering emissions and reducing natural gas consumption. Greenhouse gas emissions and NOx emissions are expected to be reduced by 10 per cent and 58 per cent respectively from EGA's power generation at Jebel Ali.
Siemens? power generation services are expected to provide flexibility and reliability, allowing the power plant to maintain stable power production.
In addition, Siemens? power diagnostic services, part of the company?s Omnivise digital services portfolio, aim to remotely monitor and detect abnormal operating conditions of equipment.
According to the Siemens, it helps power plant operators react quickly and proactively to avoid unscheduled downtime and production losses, allowing monitoring experts to remotely solve more than 85 per cent of all alarms without an onsite service team.
The power block is being developed by a joint venture of Mubadala and Dubal Holding. EGA intends to buy the facility?s output for 25 years following commissioning. The shareholders of the joint venture signed an agreement in November 2018 with Siemens to install the UAE?s first combined cycle H-class gas turbine at the new power block.