Saudi Electricity Company (SEC) has entered into contracts worth US$1.68bn with a number of domestic firms to import cables to strengthen the Saudi Arabian power distribution network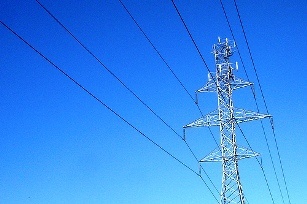 SEC is set to invest US$80bn in the Saudi Arabian power sector over the next decade to meet surging power demands. (Image source: woodleywonderworks/Flickr)
SEC CEO Ali bin Saleh Al-Barrak said that the company plans to deliver electricity to more than 420,000 new subscribers every year.
The company?s power output increased by 8.8 per cent to 207,000 GW per hour in 2012 compared to 2011, with the maximum load on the network rising by 7.4 per cent to 51,939 MW during the year, Al-Barrak said.
According to SEC, domestic demand for electricity is currently growing at the rate of eight per cent, while the number of subscribers is growing by 6.2 per cent, reaching 6.7mn in 2012.
The company's actual generating capacity also rose by 2.8 per cent to 43,083 MW in 2012, while available capacity rose by 4.8 per cent to 53,588 MW.
SEC is set to invest US$80bn in the Saudi Arabian power sector over the next decade to meet surging power demands. It is expected that the country will need to generate more than 30,000 MW extra capacity by the year 2020.