Saudi Arabia-based engineering, procurement and construction firm Alfanar Construction has signed several power projects worth a total of US$400mn in the first half of 2013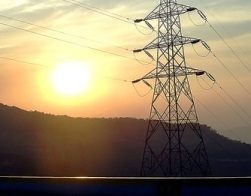 Alfanar's projects include the construction of substations as well as underground cabling works in parts of Saudi Arabia. (Image source: Ashwin John/Flickr)
The projects include the construction of substations as well as underground cabling works in parts of Saudi Arabia.
The substation project was signed with the Saline Water Conversion Corporation (SWCC), which awarded one of its largest transmission and distribution power project to Alfanar.
This project will aim at integrating a large power generation capacity of about 3,100MW of Yanbu III into the grid to provide reliable power by optimising flexibility and reliability of the power generated.
Alfanar shall be fully responsible for the turnkey construction of Yanbu III substation required for the complete power transmission from Yanbu III 3,100MW power generation facility to PS2 380kV and 110kV substations. This project, which will be executed on an extremely fast track basis, will supply power to the SWCC pumping stations.
The Saudi Electricity Company (SEC) has awarded Alfanar two major projects for the construction of 380kV underground cables in Jeddah and Makkah.
The second project involves the construction of 380kV underground cables to establish two circuit links between the Jeddah Central substation and the Jeddah North/Al-Faisaliyah substations.
These projects are part of a plan of the SEC to upgrade and strengthen the capacity of the electricity grid across the western region in order to meet the growing demand for electricity in the areas of Jeddah and Makkah.