The electrochemical company Dubai-based Cumberland was acquired by the Japanese industrial and engineering firm Hitachi Zosen Corporation (Hitz), it was announced today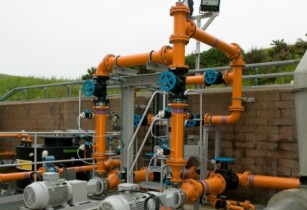 Cumberland provides electrolysers to industries including power, wastewater treatment, and desalination. (Image source: Cumberland)
The merger allows Cumberland ? the international electro-chlorination plant manufacturer serving industries including power, wastewater treatment, desalination, and marine ? to benefit from Hitz? wider product portfolio and enhanced financial resources.
According to Cumberland, the deal will in turn provide Hitz with direct access to the European and MENA regions.
CEO of Cumberland Alistair Munro said, ?Acquisition by Hitz provides excellent synergies and will serve to accelerate our delivery of innovative and energy-efficient electro-chlorination services to the power and desalination, water and wastewater treatment, petrochemical, oil and gas, and marine industries.?
Cumberland?s brands of electrolysers and systems, such as Panclor and Elchlor, are installed in hundreds of locations across the world where they provide environmentally safe on-site disinfection for various applications.
A Hitz representative commented, ?We have researched the sector globally and believe that in Cumberland we have chosen the best partner with which to bring our products and services to an international market.?
The existing Cumberland management team will remain in place, and the business will continue to operate from its headquarters in Dubai, UAE, and from its engineering, sales and technical support offices in the UK, Singapore, and India.
Hitz, which works on the production of environmental systems, industrial plants and machinery, process and infrastructure-related equipment, and disaster prevention systems, also boasts more than 9000 employees and net consolidated sales of approximately USD$3,290mn for the year ending 31 March 2013.