Construction consultancy firm Turner & Townsend has reported an US$650mn increase in its turnover this year, with 46 per cent rise in revenue from the Middle East alone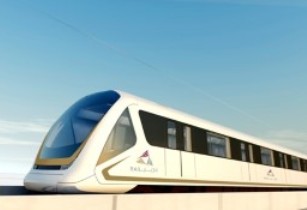 Qatar Rail is one of the projects that Turner & Townsend is working on. (Image source: Qatar Rail)
According to the company?s latest performance report, the turnover has increased by 12 per cent in the financial year that ended on 30 April 2014. This is a 51 per cent increase over the past three years, it added.
The Middle East region has reportedly registered a growth of 46 per cent, Asia 33 per cent and North America 30 per cent.
Vincent Clancy, CEO of Turner & Townsend, said, ?After four years of uninterrupted growth, Turner & Townsend continues to deliver record turnover while building further momentum towards our long-term objectives. We have strengthened our market-leading position across our core sectors ? property, infrastructure and natural resources.?
With offices in Abu Dhabi, Doha, Dubai and Muscat, the UK-based firm is currently working on five major airport programmes in the Middle East alone, including Abu Dhabi?s new Midfield Terminal Complex.
Apart from aviation projects, Turner & Townsend has also assisted in projects like Masdar, Qatar Rail, United Steel Industries? Fujairah rolling mill and the embassy relocation in Doha among others.