Sohar Port and Freezone is the most important link in Oman's commercial logistics industry and a vital contributor to the diversification of the country's economy, according to an announcement by Jamal Aziz, CEO of the free zone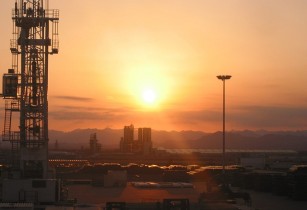 Sohar is reckoned as a key contributor to Oman's growing economy. (Image source: Klaus Ottes/Flickr)
Aziz said, ?In just six months, we have expanded almost every aspect of our operations, including the US$130mn relocation and expansion of the Oman International Container Terminal (OICT) and the US$2.5mn investment to connect infrastructure that has cut turnaround times at Oiltanking Odfjell?s oil and gas storage facilities.?
Cargo volumes are growing at the rate of more than 50mn mt per year, and industries that were set up in 2002 are now witnessing growth. According to Sohar Freezone officials, Sohar is not only at the forefront of the shipping industry, but is also vital to Oman?s future.
Adding value to the country?s booming economy are ventures like a US$60mn deal to construct one of the largest rare earth metals plant, and Saud Bahwan?s automotive cluster which can cater to 200,000 cars annually, including brands like Lexus, Kia, Ford, Toyota and Daihatsu.
In a bid to globalise Oman and achieve the goals of Vision 2020, Aziz also discussed the impact of an international marketing campaign that was launched in May 2014 ? nearly 40,000 visitors viewed almost 100,000 webpages, over 150,000 visited the port's YouTube page, and its Twitter handle had nearly 10,000 followers in the first two months of the campaign.